I'm Amy, a West Coast girl now living in the Heartland with my sweetheart, John, and our five kitties.
In 2013, John and I moved to Austin, TX and it was the first time I'd experienced living in a city that had a ban on plastic grocery bags. It got me in the habit of bringing my own bags to the market, and made me wonder what else could be used in place of single-use plastic.
In the years since then, John and I have been on a journey to remove single-use items from our home and lifestyle. One step at a time, we're making the changes.
At Friendly Orchard, we carefully design our products to be reusable and plastic free. Our flagship product, mesh produce bags are a stylish and convenient way to shop the produce aisle or farmer's market. Plus, it just seems fitting that fresh fruits and veggies be stored in natural cotton, and not stifled in plastic bags.
Growing up in California, our family home was surrounded by a majestic apple orchard. As a small child I would wander through the trees, collecting stray apples, and it earned me the nickname "Apple Amy."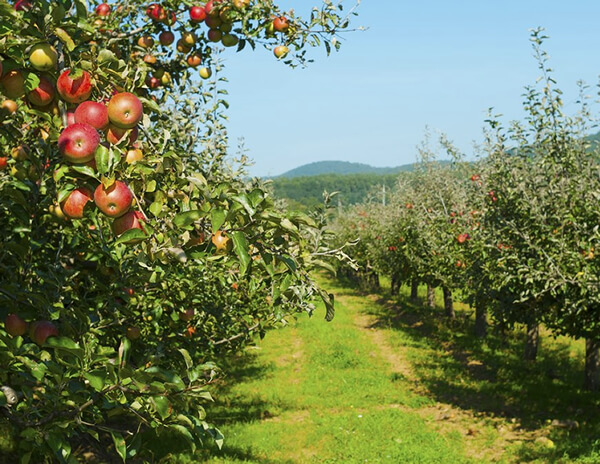 To this day, I'll happily choose a crunchy apple over a piece of chocolate cake (no, really!). 🙂
When I started my zero-waste product line, I felt called to pay homage to the beautiful orchard of my childhood, and Friendly Orchard was born!
Thanks for stopping by, I'm happy you're here!
xx (Apple) Amy