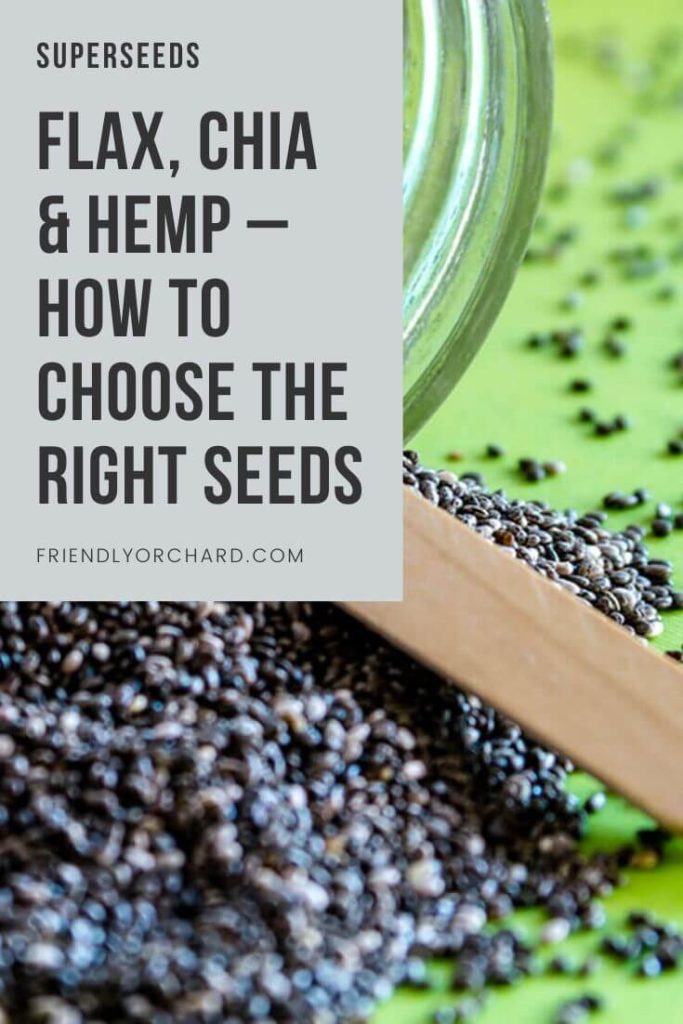 Superseeds are one of the easiest ways to add extra nutrients to your food. Crammed with protein, fiber, omega-3 fatty acids, iron, minerals & antioxidants, these tiny seeds pack a big punch.
While it can seem confusing to know which one to pick, the reality is, you can't go wrong! Sprinkle ANY of these seeds on your smoothies, salads, soups, etc, to get an extra boost of healthy goodness.
However, each seed is unique, and while it can be helpful to stock all three in your freezer, pick just one as an easy way to get started with Superseeds.
Deciding which one is best, is personal preference. Do you want more protein in your foods (great if you're vegetarian)? Maybe you want more fiber? Or just more nutrients in general?
Whatever your goal, keep reading to find your ideal Superseed.

Flax Seeds
Flax seeds are the most balanced of the three seeds. They are gluten-free, and a great source of soluble fiber, which helps curb appetite and keep you feeling full, longer.
They also provide calcium, copper, magnesium, vitamin E, vitamins B1 & B6, iron, potassium & zinc.
Flax are a great source of lignans, antioxidants that help lower blood pressure, and may prevent against the risk of certain types of cancer.
AND flax seeds contain the highest levels of omega-3 fatty acids.
They are a great choice for all-around nutrition!
I buy this brand of flax seeds.
Tips –
Store flax seeds in the fridge or freezer to keep fresh longer.
Grind (in a coffee grinder, spice grinder or mortar & pestle) to allow nutrients to be absorbed by your body. If you have a powerful blender, it may pulverize the flax seeds for you, as you're blending your smoothie. #twobirds
Chia Seeds
Highest in fiber, calcium & iron. These seeds are gluten-free, and when soaked, will swell up into a jelly-like bead.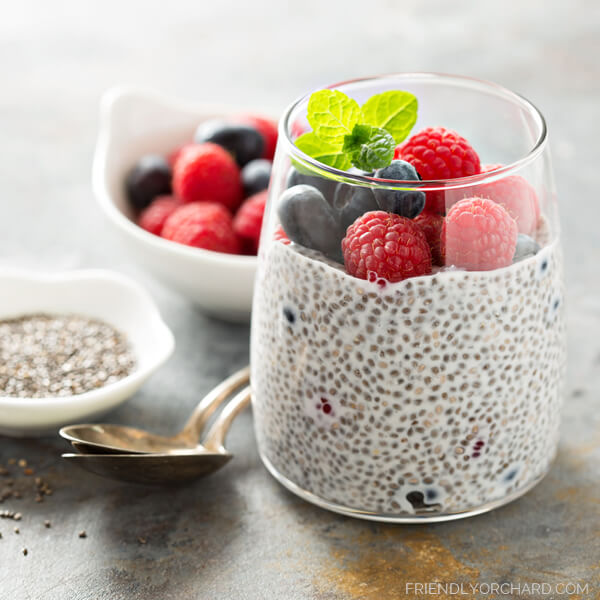 You know those intriguing images all over Pinterest and Instagram of black-tapioca-like pudding in a cup? Those are chia puddings! An easy, overnight breakfast.
Due to their high calcium concentration, chia are a good choice for those on a dairy-free diet.
Chia seeds are a great source of zinc, folate, magnesium and vitamins B, D & E. They contain all nine essential amino acids, and are second only to flax seeds in omega-3 content.
Plus, they're higher in antioxidants than other sources, such as acai berries and blueberries
If your goal is to get more fiber and calcium in your diet, chia are the right choice for you.
I use LOTS of chia seeds in my cooking, and I love this brand.
Tip –
Store chia seeds in the fridge or freezer to keep fresh longer.
Use them to thicken smoothies and soups, by letting them gelatinize for a couple minutes in the liquid.
Hemp Seeds
Highest in protein. Hemp seeds are an excellent choice for vegetarians, vegans, or to add more complete protein to your diet.
Two tablespoons provide 7 grams of protein (the equivalent of two egg whites). Plus, the protein in Hemp seeds contains all essential amino acids – which you must get through your diet because your body can't make them on its own. This is rare for plant foods.
Hemp seeds are a good source of magnesium, phosphorus, iron, manganese, and contain incredibly high levels of antioxidants. They also provide vitamins B1, B2 & B6, vitamin D & vitamin E.
If your goal is extra protein in your diet, Hemp seeds are for you.
I put them in most of John's meals since he's vegetarian. I order this brand online, and we love their nutty flavor.
Tip –
Store hemp seeds in the fridge or freezer to keep fresh longer.
---
As you can see, each of these Superseeds has its own unique set of qualities, and each is an excellent choice. I recommend picking the one that you feel will be best for your diet now, and stocking a bag of them in your freezer. They can easily be incorporated into your diet by sprinkling on salads, soups or yogurt, or adding them to baked goods, smoothies and casseroles.
Any of the three Superseeds make a great addition to my Green Orchard Smoothie. Here's the recipe.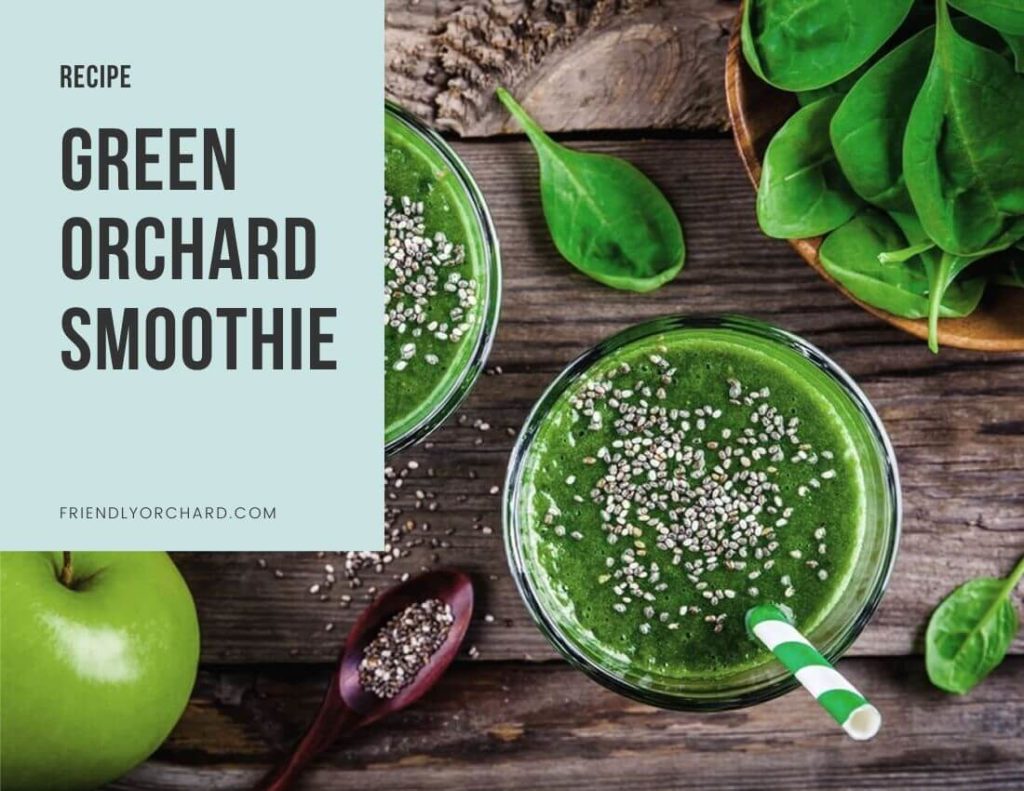 Once you're comfortable using one type of seed in your current diet, add another type into the rotation. Soon you'll be using all three Superseeds and experiencing the amazing health benefits.
Enjoy!
*Please consult your doctor before adding large amounts of seeds to your diet. The information in this post is not meant to provide or replace medical advice.